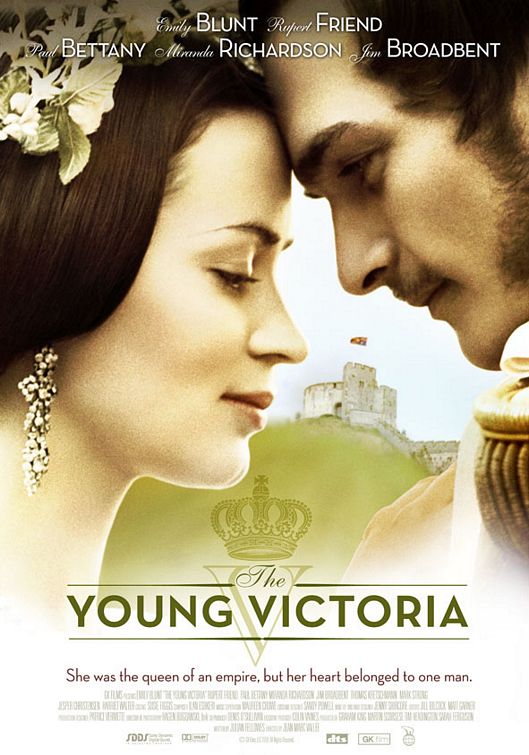 This is a busy week, kids. Lots and lots going on. Howl at the Moon party on Friday, Hat Party on Saturday and a show at the Beat Kitchen on Sunday. Plus mom is having her surgery on Thursday, so I'll be a nurse the rest of my free time. I'm very much okay with this and plan on cooking mommy dearest something delicious. I don't have too much time to chat with y'all today, but I want to share something I'm looking forward to. My love for period pieces and all things England has me pumped for The Young Victoria. If you know nothing,
watch the trailer here.
Emily Blunt looks fantastic! That's all you get from me today, peace out girl scouts.